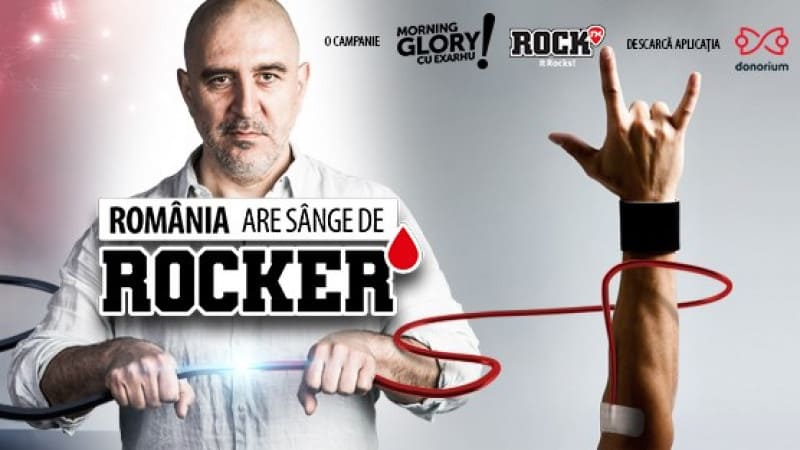 Implementing a communication campaign to support blood donation – "România are sânge de rocker" – partnered with the Bucharest Centre for Blood Transfusions, and Donorium, a campaign which generates brand awareness around the morning show running on ROCK FM – Morning Glory with Răzvan Exarhu – and to position this show as one of the greatest supporters of this social cause, capitalizing on the strongest symbol of the brand: rock music.
The "România are sânge de rocker" campaign has supported and continues to support blood donation in Romania, increasing the number of donors by 20% in a month, through the power of music.
The campaign was implemented together with Most Wanted Advertising.
Awards:
Gold Sabre,

Best Influencer Marketing Campaign;

Romanian PR Awards,

Gold Best Budget -,
Creativity +.